GOOGLE announces the launch of its new Allo app which can answer messages for you. WhatsApp maybe the world's most popular messaging app but it's facing some stiff competition.
Earlier this week, Telegram announced it was allowing users to edit messages after they have been sent, now Google is launching a smart messaging app called Allo.

This new platform has a number of unique features over its rivals including the ability to offer responses tailored to individual users text messages and video content.

The "smart reply" function brings up suggestions for your response so you don't have to type anything.

And it's so smart it can suggest emojis as replies as well.
Google is also boasting about Allo's ability to cutomise users messages which, they say, will help you express your emotions when you're replying to your friends.

This works by swiping up or down on the screen to make the font size or emoji bigger or smaller.

Like most messaging apps, Allo can send video and images but it includes a neat trick not seen on this type of app before.

Once you've chosen the image you want to send you can doodle on it with your finger.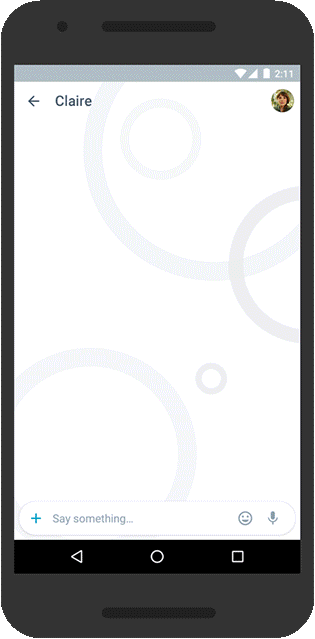 Allo also features the Google assistant, bringing the richness of Google directly into your chats.

You can chat one-on-one with the assistant, or call on Google in a group chat with friends.

Either way, you no longer have to jump between apps to do things like book a dinner reservation with friends, get up-to-date sports scores, settle a bet, or play a game.

The assistant in Allo lets you bring things like Search, Maps, YouTube and Translate to all your conversations, so that you and your friends can use Google together.

There's no official launch date for Allo but it should be available on Android and Apple devices later in the year.

Google also announced a host of other tech news including its new Home speaker that can control your house.