Facebook is rolling out a new feature across the UK to help users who feel suicidal.
The Suicide Prevention tool has been developed in connection with the Samaritans.
It aims to try and provide advice and support for those struggling to cope, as well as for their friends and family.
People can now report posts they are worried about in a more direct way.
Versions of the tool were launched in the US a year ago and in Australia in December.
People who see explicit threats of suicide are asked to call emergency services. Otherwise people are asked to flag troubling content to Facebook.
They then send this content on to a team who work around the clock reviewing posts.
Suicidal posts are prioritised and help options are sent to those people who Facebook think are struggling to cope.
As well as people being encouraged to connect with someone at the Samaritans, users are also asked if they want to connect with a friend.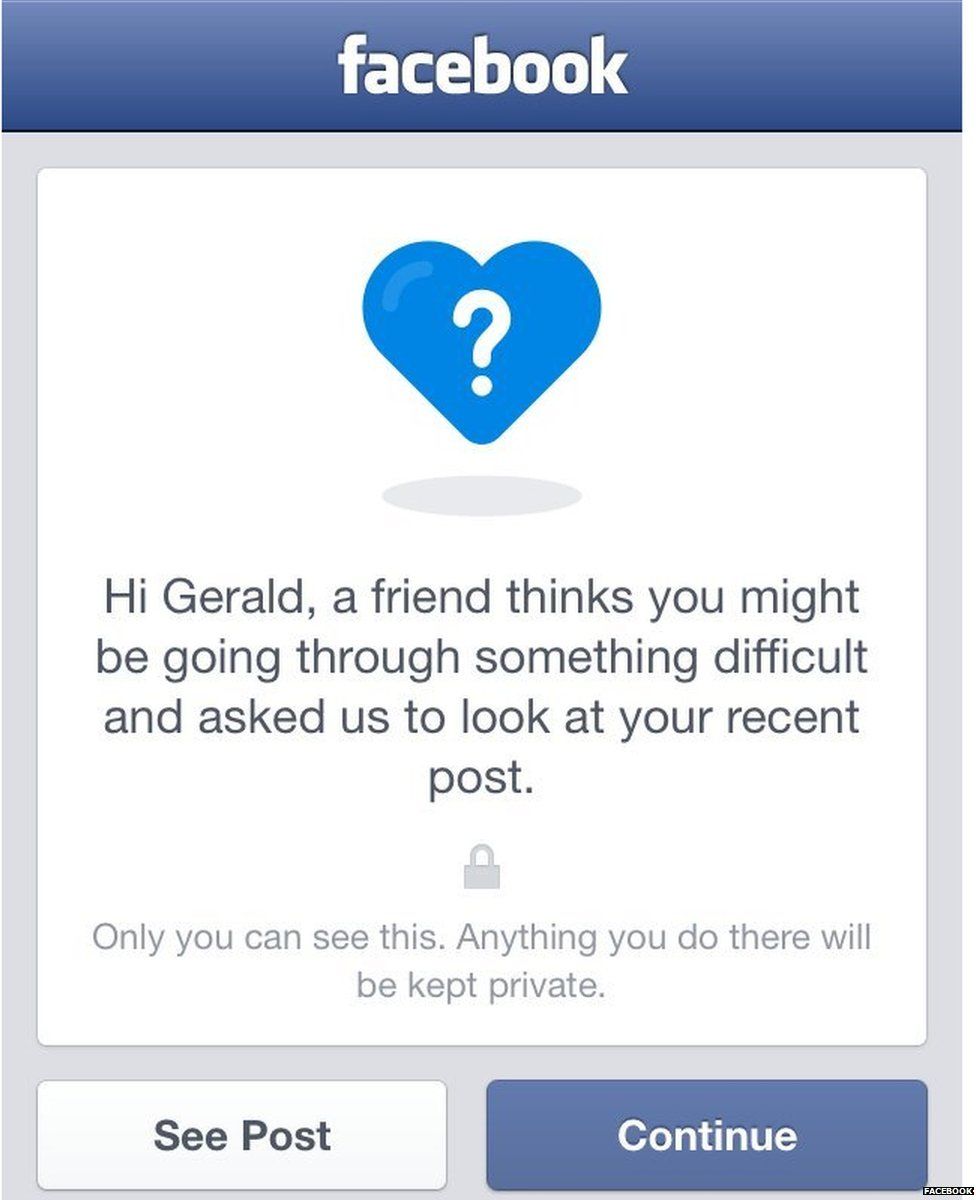 Facebook and the Samaritans have worked on a message which provides tips and advice on how they can work through those feelings with a mate.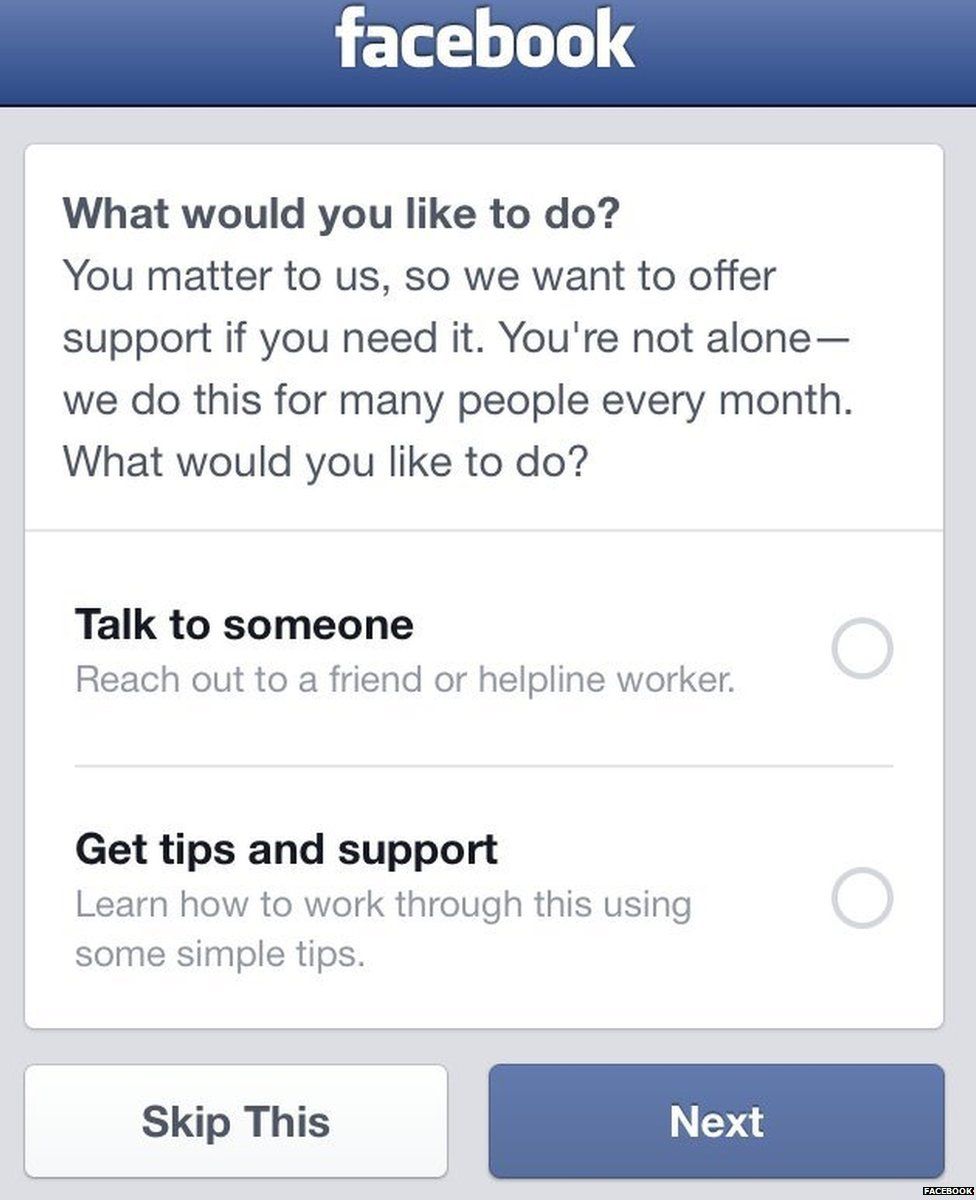 Facebook also say they have "significantly expanded the support available" the next time the person logs on to Facebook after posting something of concern.
They also say they are providing "new resources and support to the person who flagged the troubling post, including options for them to call or message their distressed friend letting them know they care, or reaching out to another friend or a trained volunteer for support."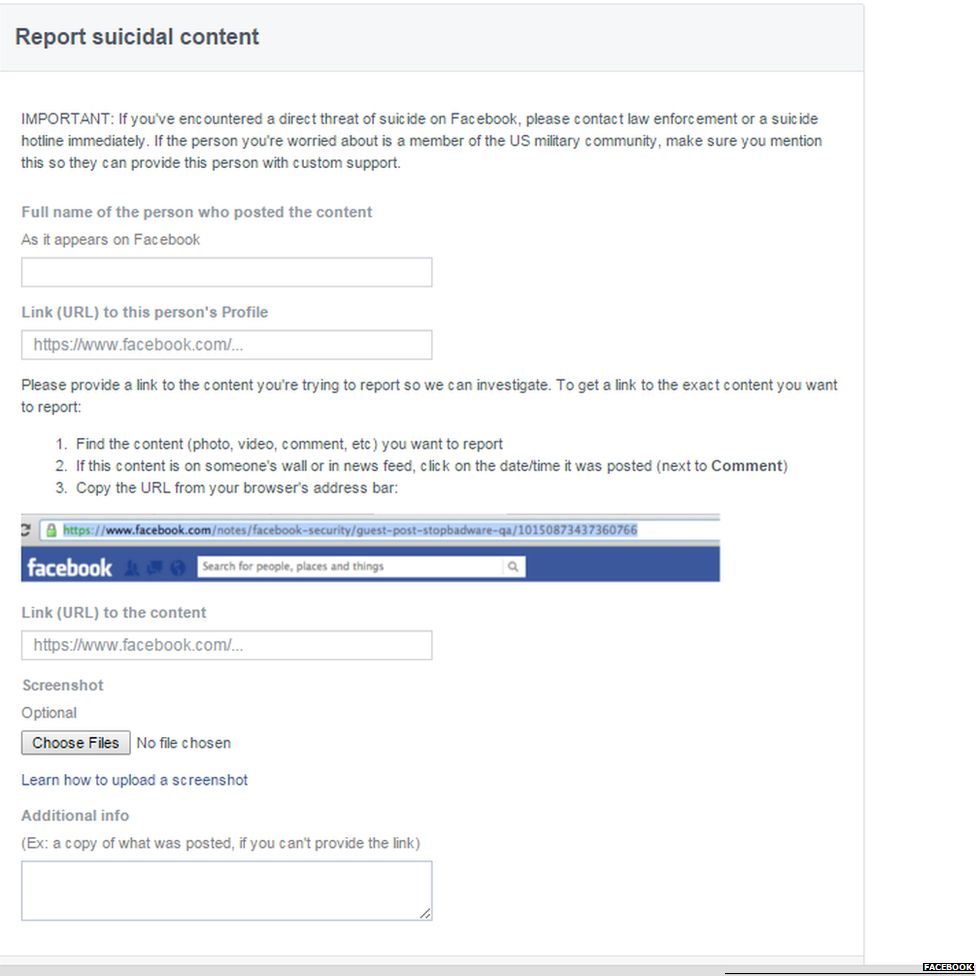 This is all built into the initial post rather than a more complicated route of either uploading a screen shot of the troubling post into a separate page on Facebook or going through a number of "I don't like this" options on the initial post.
Julie De Bailliencourt, in charge of safety at Facebook says: "We worked with organisations including Samaritans to develop these tools, and one of the first things they told us was how much connecting with people who care can help those who are struggling to cope – whether offline or online."