Iceland National Team Won't Appear in FIFA 17 After Rejecting Image-Rights Offer
The Iceland national team have rejected the chance to be included in the upcoming release of the FIFA 17 video game.  As reported by Kris Holland of BBC Sport, the country's football federation (KSI) is locked in a row over image rights with developers EA Sports, with an offer of £11,501 deemed not sufficient.
"They are the ones buying these rights, and they almost want it for free," said the federation's president, Geir Thorsteinsson. "The performance at the Euros show that we are quite a good team and many would like to play with our team. It's sad for the players—but the criticism should be towards EA Sports."
He also told AFP (h/t Sean Gibson of the Daily Telegraph) "we don't accept bad treatment. They offered under two million Icelandic crowns (£13,300)."
It'll certainly be a disappointment to Icelandic players of the computer game, and you sense there are plenty across the globe who would have been keen to use the team after their recent rise and excellent performance at the UEFA European Championship in the summer.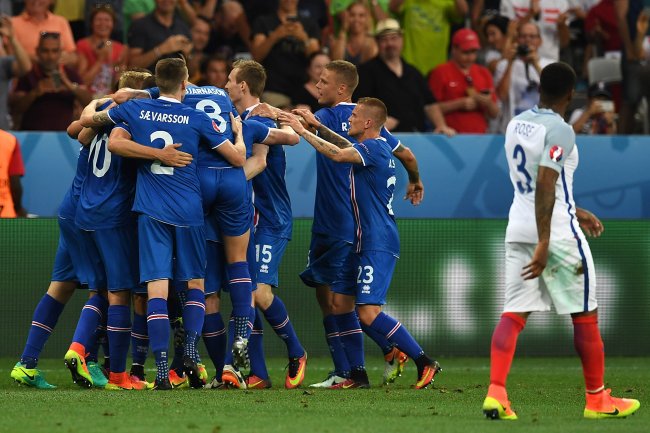 Indeed, Iceland produced a memorable display to beat England 2-1 in the first knockout round, before they were eventually eliminated by host nation France in the quarter-finals. The intensity of their play and supporters helped make them one of the standout stories of the tournament.
While there'll be no virtual recreation of the the thunderclap on FIFA 17, Thorsteinsson feels as though EA Sports may return with a better offer for their next title.
"I expect they might well get in touch next year," he told AFP (h/tGibson). "I think hundreds of millions play this game. Iceland is a cult team so it would get even more attention. It is often the smaller teams with interesting players that get popular in this game."
With or without Iceland, there's plenty of excitement surrounding the release of FIFA 17. The game will be available to buy on September 27 in North America and from September 29 across the rest of the world.